Tofu production line
---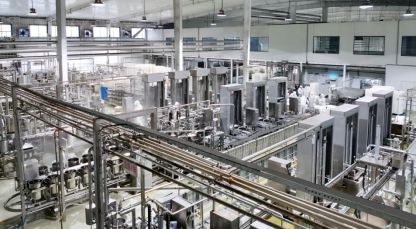 Equipment introduction :
1. Including self weight press, continuous press, stepping press, rotary table press, crawler press and other pressing forms;
2. It can be automatically grouted with various coagulants such as brine, gypsum, emulsified brine and acid slurry;
3. Equipped with automatic cutting, packaging and sterilization equipment, it can complete automatic cutting and packaging, packaging and sealing, tofu box edge cutting, pasteurization and other functions;
4. The bean curd drawer with cloth or without cloth can be selected.
Performance characteristics :
1. It can use brine, gypsum, acid slurry and other coagulants to automatically spot slurry;
2. Continuous and gradual pressurization, good tofu shaping effect;
3. It is applicable to various types of products such as plate tofu, box tofu, etc.
Process flow chart of tofu production line :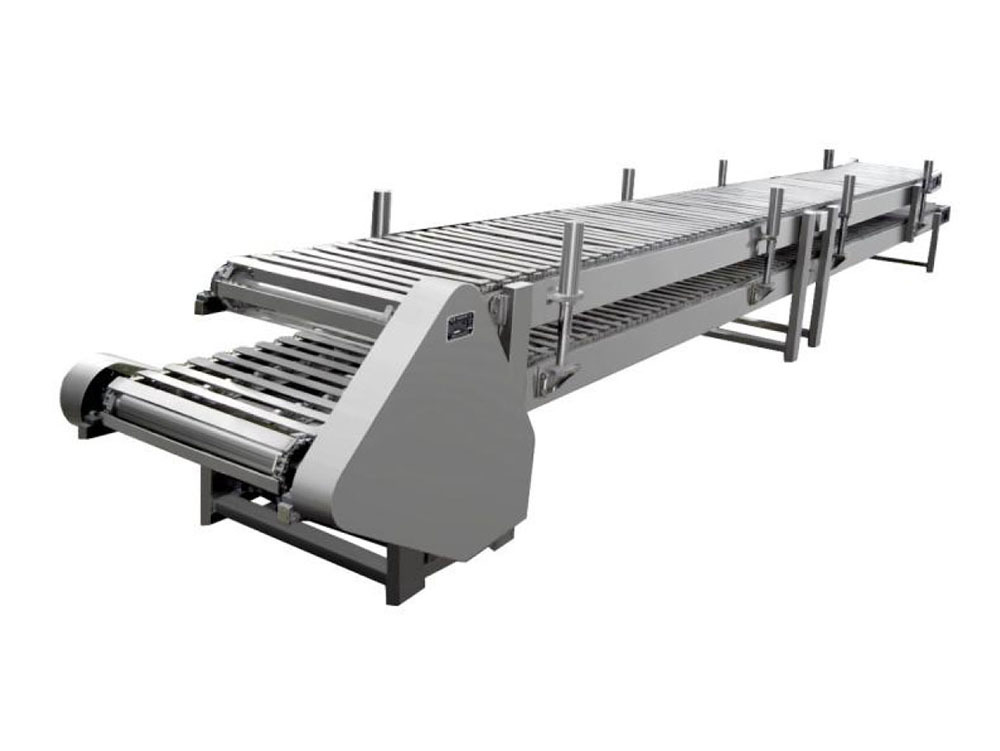 Technical parameters

Device name

Tofu continuous press

Model

LXYJ-1300-10-201

Throughput

600-800kg/h (tofu)

Rated voltage

3N~380V

Rated power

2.2kW

Dimensions

10000×1310×1300mm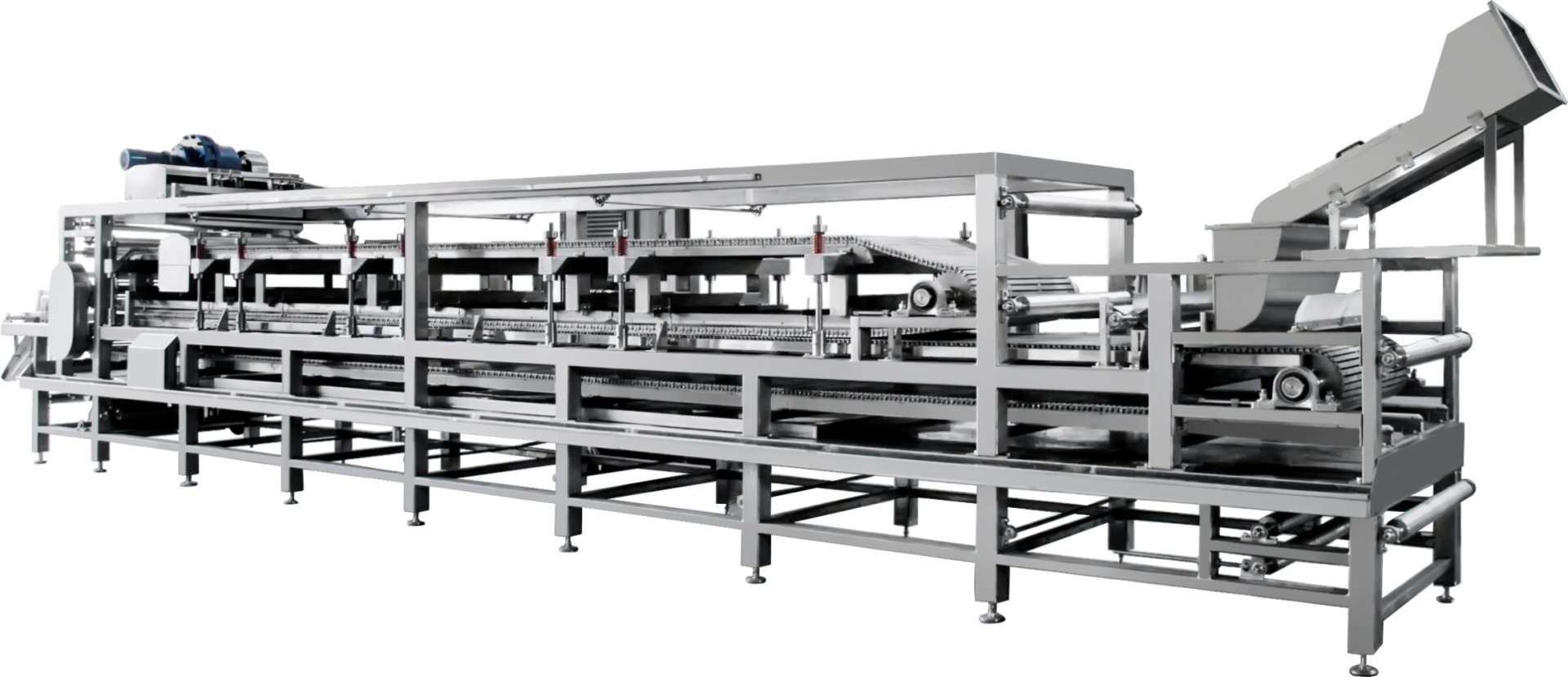 Technical parameters

Device name

Crawler type non wrapped tofu production line

Model

LDYX-3000-YQ-001

Throughput

3000-3500 boxes/h

Rated voltage

3N~380V

Rated power

0.75kW

Dimensions

9340×2300×2500mm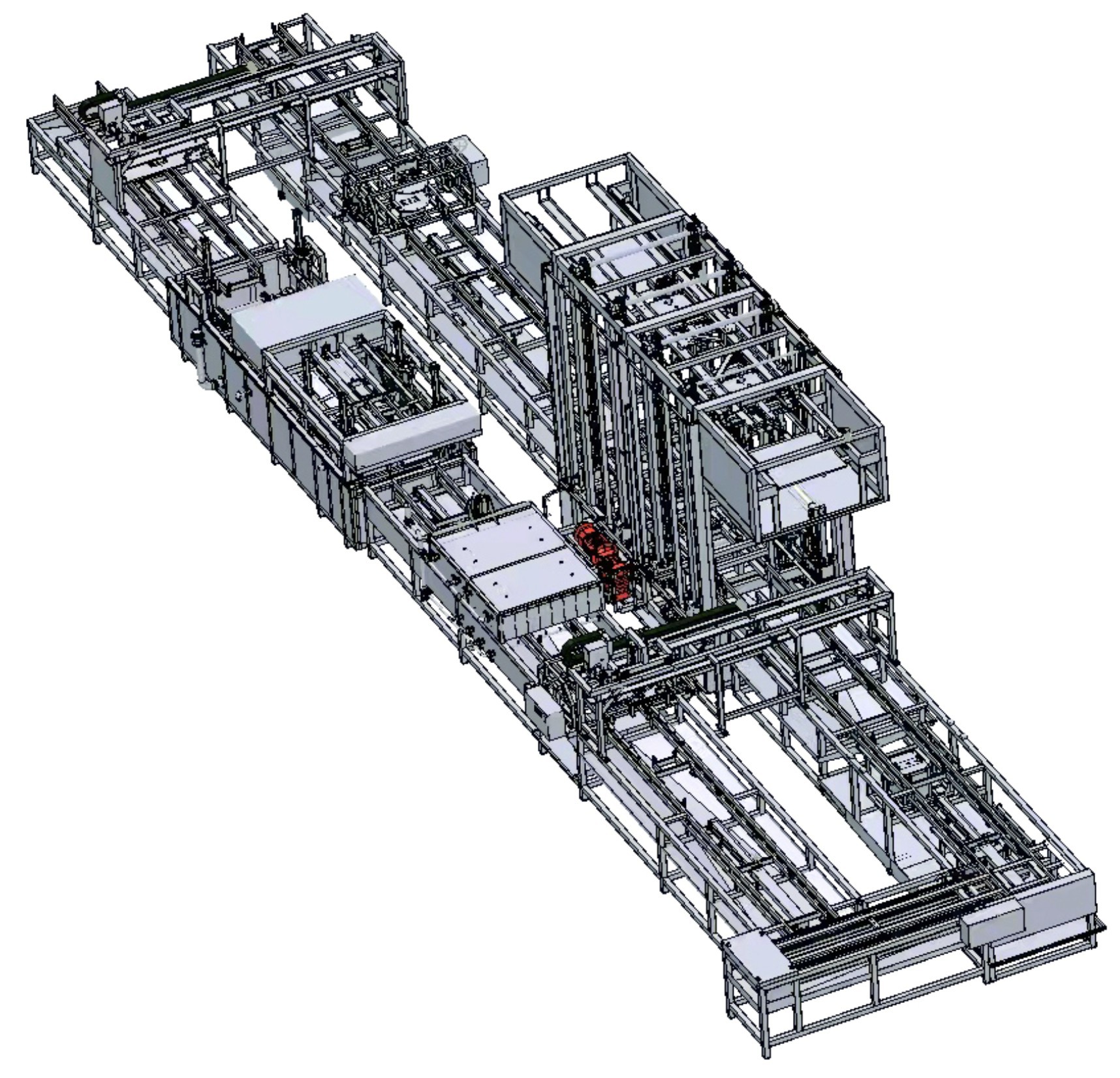 Technical parameters

Device name

Self weight tofu production line

Model

ZZYX-60-WB-002

Throughput

60-70 drawer/h

Rated voltage

380V

Rated power

11KW

Dimensions

12000×3300×3100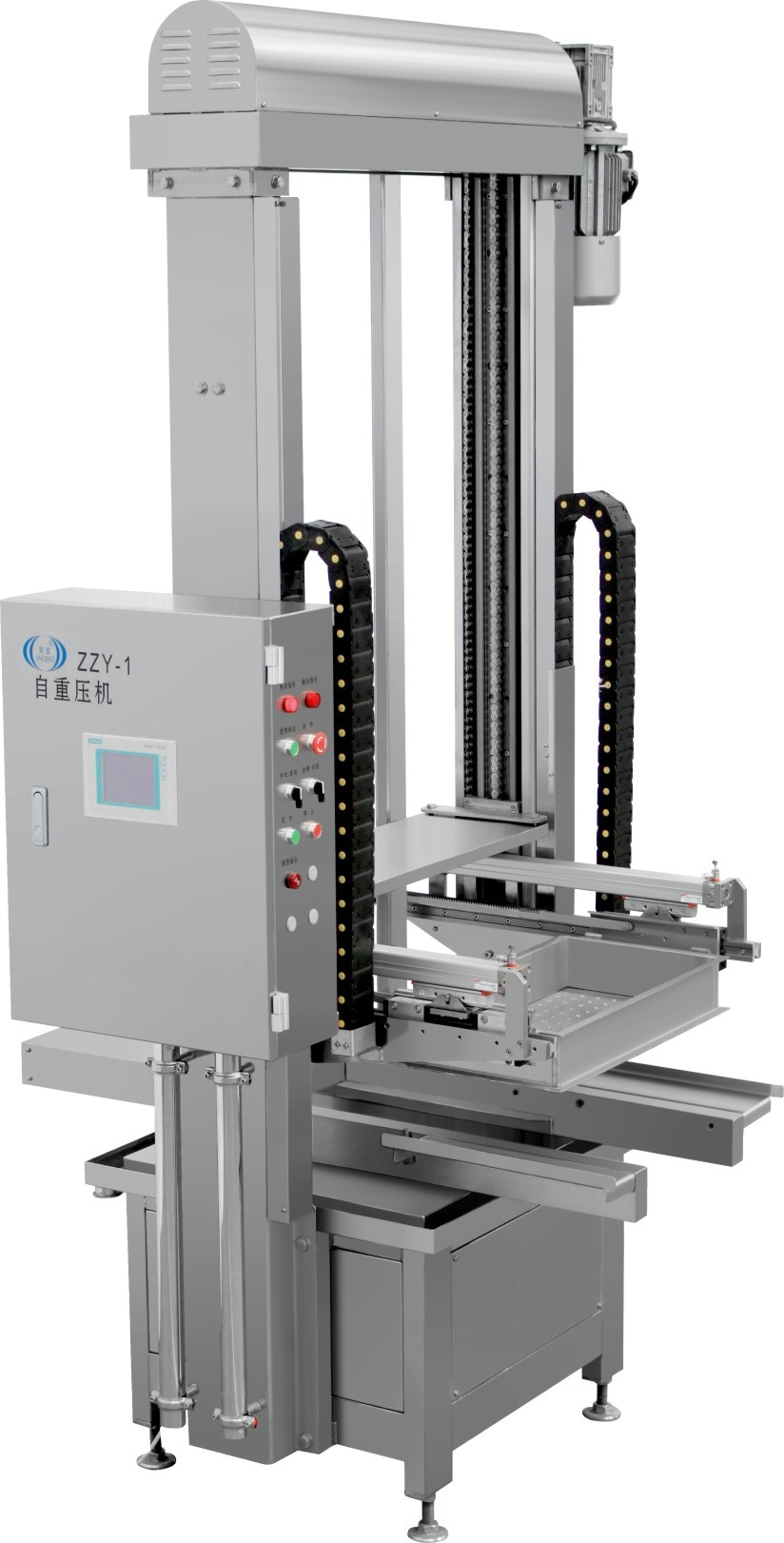 Technical parameters

Device name

Tofu dead weight press

Model

ZZYJ-40-SD-001

Throughput

30-40 boards/h (tofu)

Rated voltage

3N-380V

Rated power

3.5kW

Dimensions

1600×2100×3025mm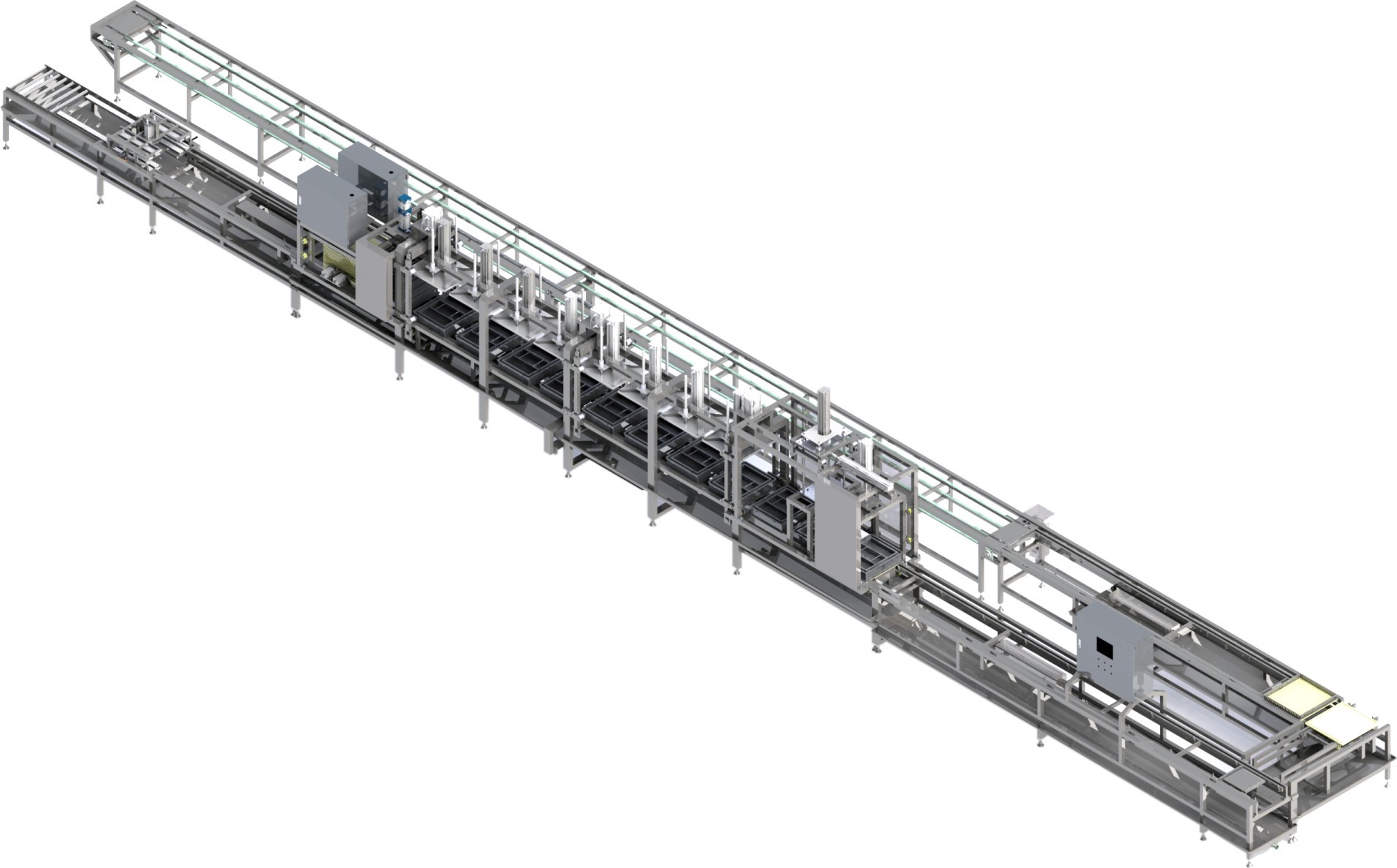 Technical parameters

Device name

Walking tofu production line

Model

BJYX-80-ZD-001

BJYX-120-ZD-002

Throughput

80-100 drawers/h (tofu)

120 drawers/h

Rated voltage

3N~380V

3N~380V

Rated power

4.5kW

5kW

Dimensions

23000×2600×2300mm

23000×4700×2400mm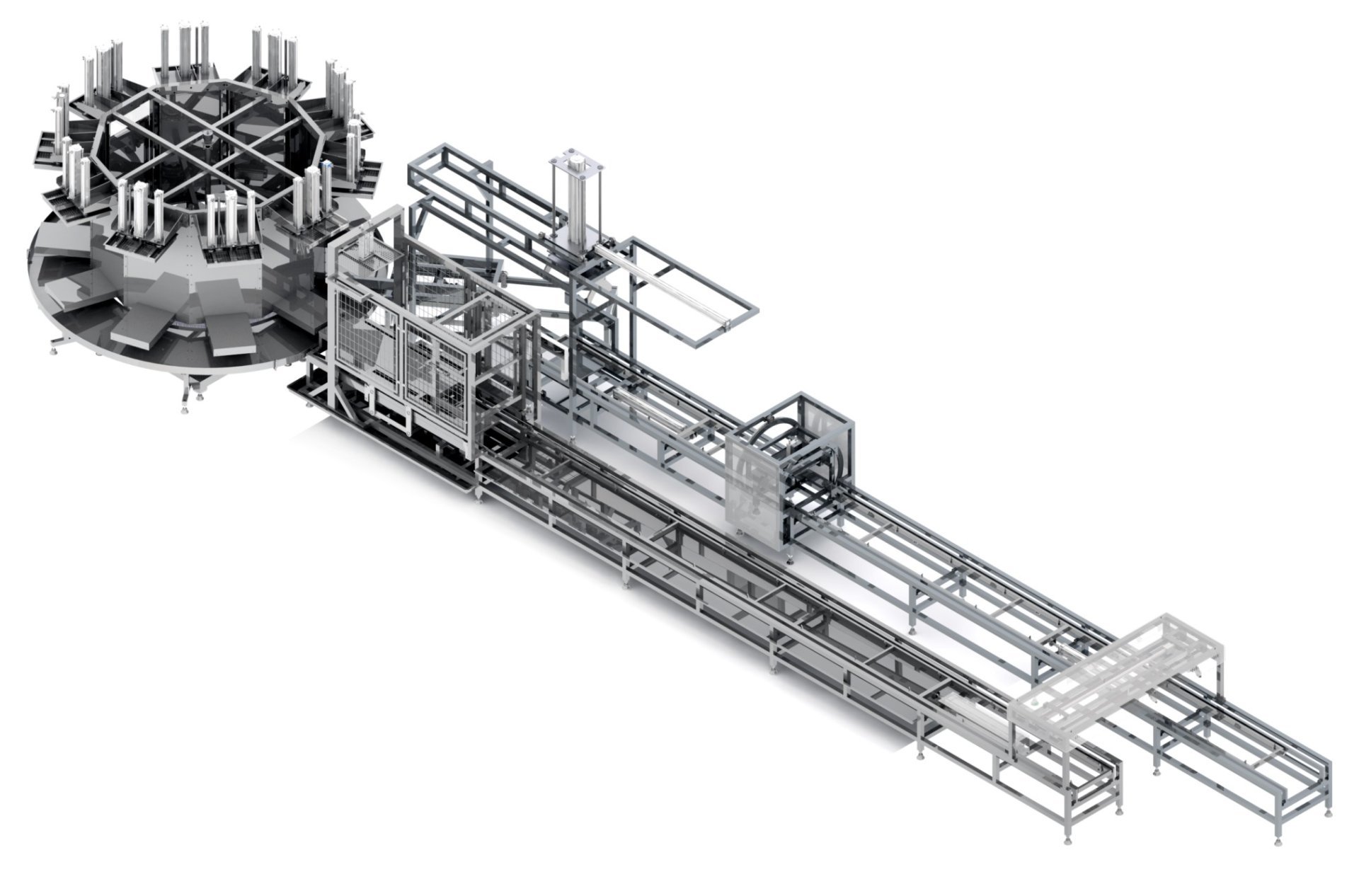 Technical parameters

Device name

Turntable tofu production line

Model

ZPYX-80-ZD-001

ZPYX-300-ZD-001

ZPYX-100-ZD-001

Throughput

70 drawers/h (tofu)
(The height of tofu shall not be higher than 40mm)

240 drawers/h
(The height of tofu shall not be higher than 12mm)

120 drawers/h
(The height of tofu shall not be higher than 28mm)

Rated voltage

3N~380V

3N-380V

3N-380V

Rated power

3.75kW

7kW

8.5kW

Dimensions

15700×4400×3050mm

23000×6000×3300mm

25000×5700×3000mm