Dried bean curd and fermented Beancurd billet production line
---
Introduction to production line :
1. The fully automatic press production line adopts a hydraulic rotary table press, the main body is made of 304 stainless steel, and is equipped with 10 hydraulic heads.
2. Self owned property right and PLC control realize humanized automatic control, simple operation and energy saving;
3. The whole machine has compact structure, less floor area and low labor intensity.
Features of the production line :
1. With bean flower distributor and multi group press;
2. The distribution thickness of brain flower can be adjusted according to different products. The bean flower is complete and even with consistent thickness. The finished product has good toughness and less leftovers;
3. Compact structure, small floor area, and small temperature drop for bean flour transportation;
4. The manipulator automatically palletizes and transfers to the pressing link, so the labor intensity is low;
5. The electrical and hydraulic systems are external, which is convenient for equipment cleaning and routine maintenance;
6. Double loop control system reduces equipment failure rate.
Performance characteristics :
1. Intermittent sectional pressing, with adjustable sectional time, makes the whole dehydration process more reasonable, so that the dried beans have better quality;
2. Automatic control of system operation, effectively reducing labor intensity;
3. Precise limit technology ensures consistent tofu quality.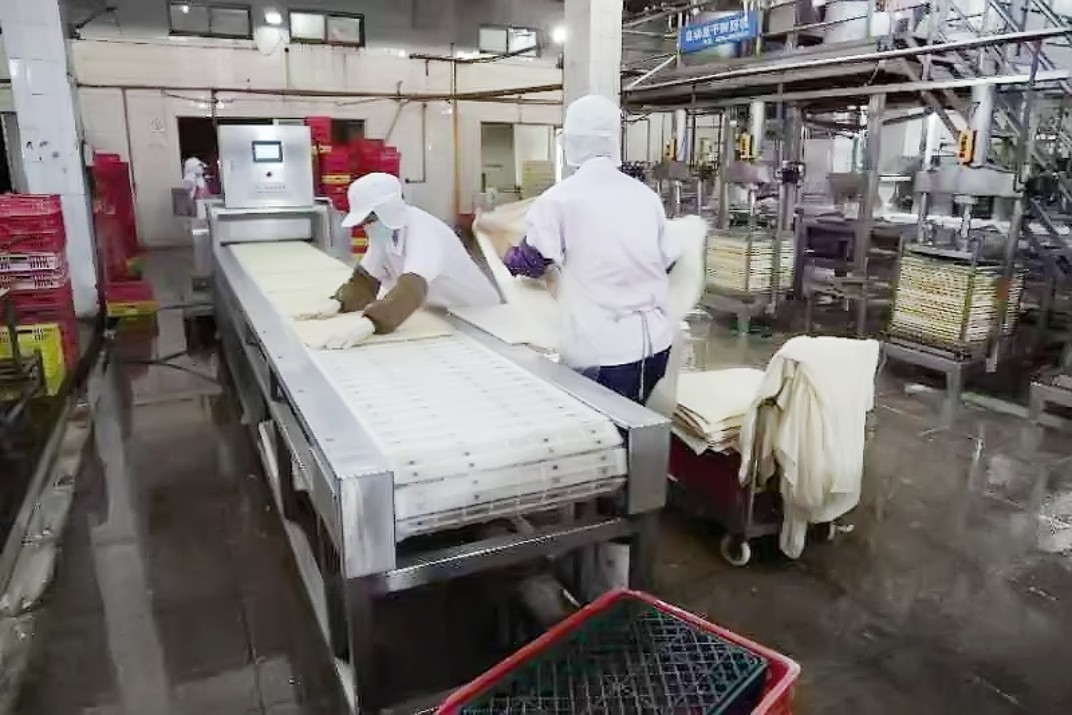 Technical parameters

Device name

Complete machine

Model

CTQKJ-400

Complete machine

Bean curd cutter

Vibration sieve

Conveyor belt

Power

3kW

1.1kW

0.75kW

Rated voltage

3N~380V

3N~380V

3N~380V

Dimensions

5600×800×1200mm

1820×800×880mm

2280×1100×1400mm

Throughput

360-600 boards/h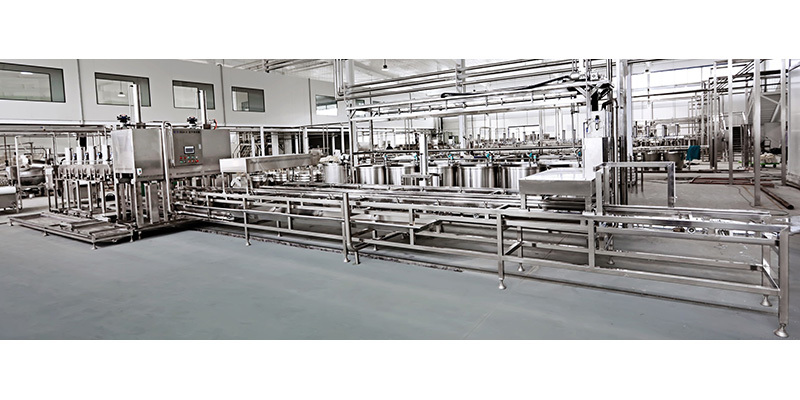 Technical parameters

Device name

Bean curd production line

Model

DGX- 200-B-101

DGX-300-B-202

Throughput

60~220 boards/h
(Dried bean curd thickness: 8mm~25mm)

60~ 300 boards/h
(Dried bean curd thickness: 8mm~25mm)

Rated voltage

3N~380V

3N~380V

Rated power

3.5kW

3.5kW

Dimensions

10300×2220×3000mm

14900×2220×3000mm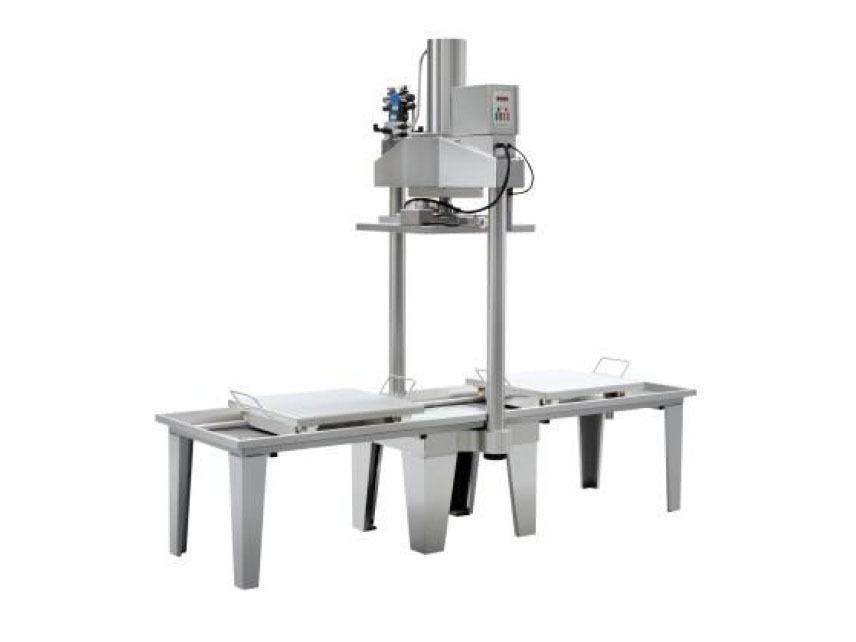 Technical parameters

Device name

Bean curd press

Model

DGYJ-1-Y-001

Throughput

50-120kg/h

Rated pressure

8MPa

Dimensions

2400×875×2200mm