Tofu skin production line
---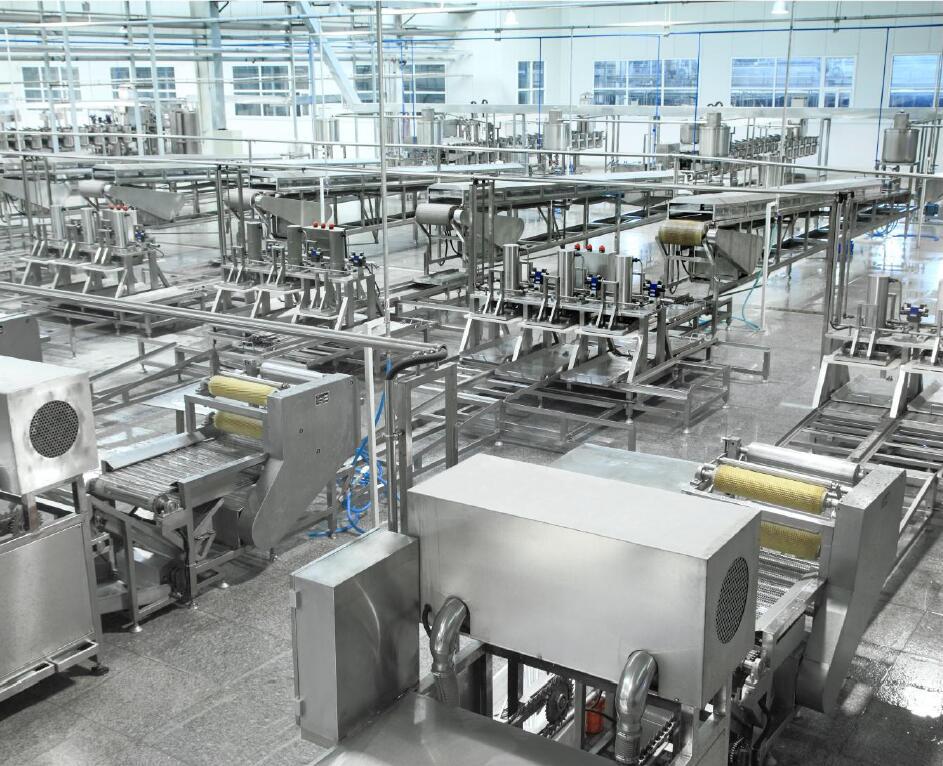 Features of the production line:
1. Automatic solidification replaces manual grouting, saving labor, copying and maintaining the best grouting effect;
2. The real-time online patterning device can be used to pattern while pouring without breaking the brain in advance to ensure stable and uniform product quality and improve toughness;
3. Folding and pressing are self identified by the automatic control system, without the need for personnel, to avoid human factors affecting product quality;
4. The isocratic folding system ensures that the folding height remains unchanged, fundamentally solving the problem of white edges;
5. Use the automatic hundred page air dryer to dry the hundred pages without using people, so as to avoid man-made secondary pollution and extend the shelf life.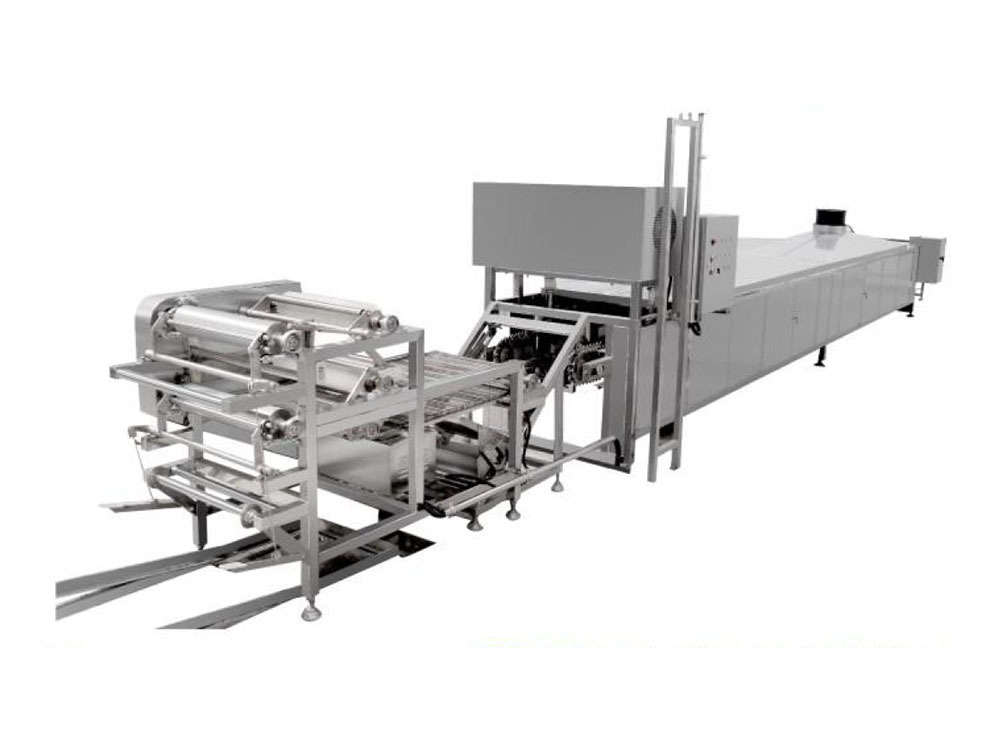 Technical parameters

Device name

Hundred leaf air dryer

Model

BYLG-400-GG-101

Rated voltage

3N~380V

Rated power

3.73kW

Dimensions

7800×1070×1150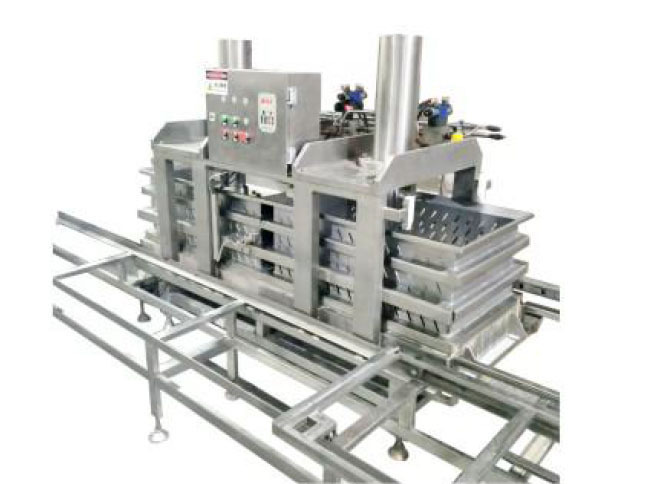 Technical parameters

Device name

Hundred page press

Model

BYYJ-2-ZD-001

Rated pressure

5MPa

Dimensions

2050×870×1600mm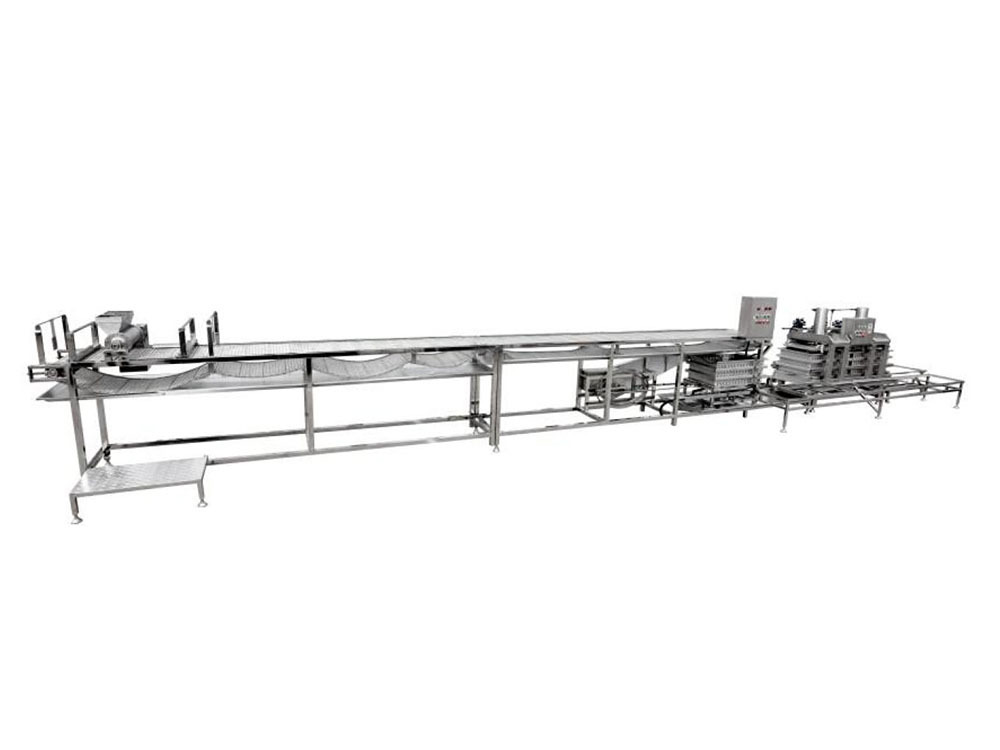 Technical parameters

Device name

Pouring machine

Model

JZJ-10-hS-101

JZJ-7-hZ-202

Throughput

200-350kg/h
(Thickness 1-2.5mm)

200-350kg/h
(Thickness 0.8-1.5mm)

Rated voltage

3N~380V

3N~380V

Rated power

1.72kW

2.1kW

Dimensions

10100×980×2680mm

8500×980×2680mm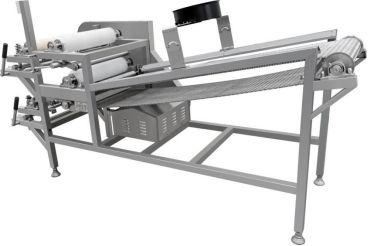 Technical parameters

Device name

Double stripper

Model

SBJ-610-ZD-101

Throughput

200-400kg/h
(Thickness 0.8-1.5mm)

Rated voltage

3N~380V

Rated power

1.74kW

Dimensions

2740×940×1720mm