Processes for soymilk derivative products--uncongealed tofu, pudding,etc.
---

FEATURES
◆ Add some follow-up equipment, the production of soybean milk can produce bean curd, pudding, composite plant protein drinks.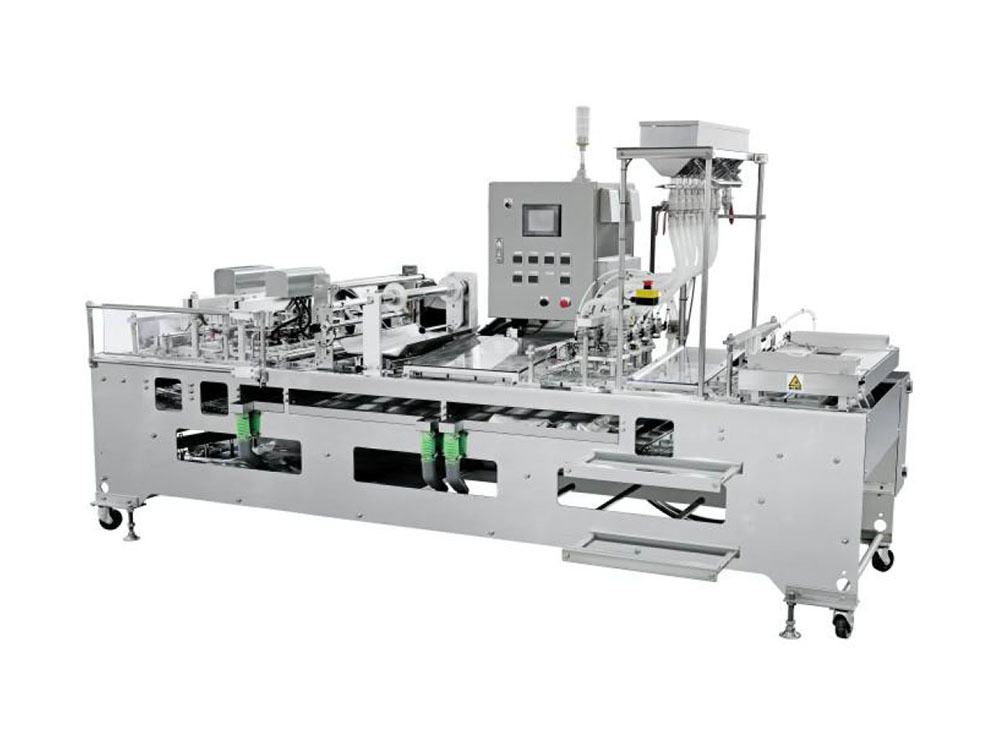 Performance features
◆ Functions: servo motor drive, LCD automatic error reporting, conveyor belt automatic return, twice film sealing, packaging film automatic deviation correction and position adjustment, film cutting and film rolling, cup dust removal.During cleaning, the seal can be opened, Automatic box feeding.
◆ Filling device features: The liquid level control filling and drop height type timing control filling.
◆ Accessorial equipment: KEYENCE multi-series inkjet printing machine.
Technical parameters

Device name

Filling and sealing machine

Electric machinery

7kW,4P,200V,60Hz

Throughput

4200-4800 boxes/h

Dimensions(L×W×H)

4000×1000×1600mm