Screw extrusion separator
---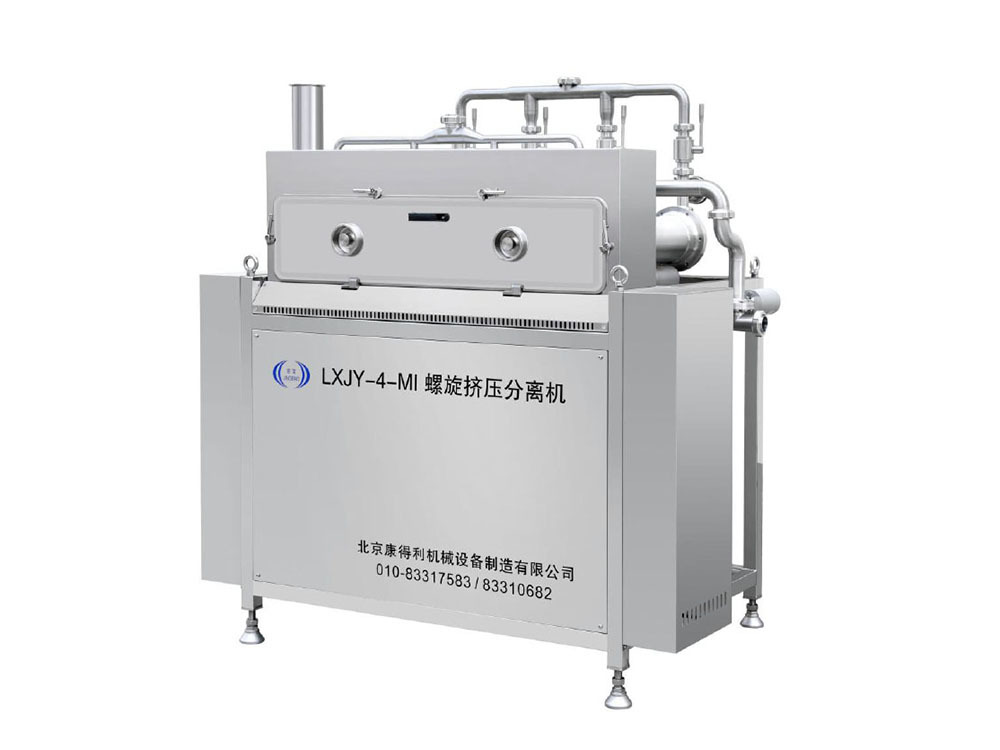 PERFORMANCE FEATURES
◆ A product produced through in-depth cooperation with Japan LANDS WORK Company.
◆ The moisture rate of separated okara is as low as 74%.
◆ Suitable for various processes as process of squeezing homogenates before heating, process of squeezing after heating raw soymilk with okara, hot water soymilk rinsing process, etc.
◆ Low energy consumption and low noise.
Technical parameters

Device name

Screw extruding separator

Model

LXJY-6-MI-101

LXJY-6-MI-33

LXJY-4-MI-101

LXJY-3-MI-201

LXJY-2-MI-101

Throughput

600kg/h

600kg/h

400kg/h

300kg/h

200kg/h

Rated voltage

3N~380V

3N~380V

3N~380V

3N~380V

3N~380V

Rated power

4.05kW

4.06kW

2.95kW

2.4kW

1.85kW

Dimensions

2350×1300×1800mm

1620×1300×1780mm

1750×1300×1800mm

1450×1300×1800mm

1200×1300×1800mm